Remember this "girl"?? It's so good to know that she's grown into an adult woman. Let's learn from her experience!!
Dear Kitty. Some blog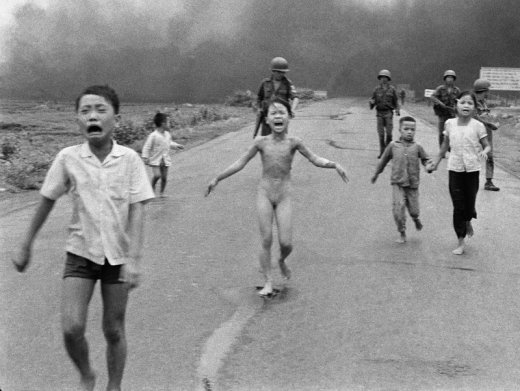 Belgian daily Het Laatste Nieuws wrote in February 2007 (translated):
The scars of the napalm girl of Vietnam still hurt

Kim Phuc, who, during the Vietnam war, became known as the "napalm girl", still hurts at the scars she got from the US American air attack with napalm bombs on 8 June 1972.

"It hurts especially when the weather changes", Kim, today a 43-year-old woman, says.
Now that Ms Phan Thị Kim Phúc is an adult woman, as the second photo shows, her body still bears the terrible scars of the napalm war crime. However, that does not stop her from campaigning for peace everywhere in the world; so that other children won't have to suffer what she suffered.
As the site of the Belgian peace movement reports, on 30 August she will be in Brussels, at a meeting of the Belgian Women's Council. Ms Magda De…
View original post 126 more words