~~March 2,2014~~
My very dear friend …. Jueseppi ObamaCrat Baker … from http://theobamacrat.com/ …. just completed an incredible series to celebrate Black History Month, celebrated in February. This series consisted of a daily post related to events, historical moments, important and celebrated human beings and not well known characters and facts in American history and the roles that the African Americans played in it.
This is a well researched, prepared and presented series. Each daily post was very educational for me. The effort put into each one was very notable. The research for each extraordinary. The organization of information superb. 
I'm aware that Jueseppi has already listed the links to all of his posts. I would like to do my part in the dissemination of the information that he presented and share it with you, dear readers, because of the educational quality of these posts. I don't think that the selected topics are taught in school.
I'm sharing my friend's links and his graphics in an attempt to honor his his effort in the research and presentation of this often forgotten part of our historical background and a testament to the importance of the characters who played a significant part in the formation of this country.
I have not asked for his permission. I'm doing this as a surprise for him and do hope that he realizes that I recognize and point out without a doubt that ALL the credit goes to him.
I was always left waiting for the next installment. And Jueseppi didn't disappoint me. I'm somewhat sad to see the series come to a glorious end. 
Here is it ….. my dear friend!! 
~~In his own words~~
"Throughout the month Of February, TheObamaCrat™ will post a daily series called The Black History Moment Series. Each day for 28 days of this historic month you will be given the food of Black History to satisfy your hunger for knowledge.
Below you'll find Series installments 1 through 30, including a bonus Black History Moment honoring Ms. Rosa Parks 101st Birthday."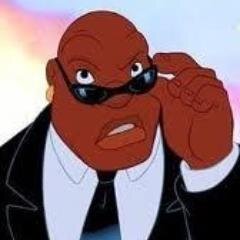 ~~Link to Summary~~
http://theobamacrat.com/2014/02/08/in-case-you-missed-this-series-black-history-month-2014-presents-celebrating-black-history-month-the-black-history-moment-series/
~~Black History Month~~
Uploaded on Feb 12, 2011