~~June 18, 2014~~ 
Heather Elvis (age 20) of Socastee, an area located near Myrtle Beach, South Carolina, was reported missing after her car was found abandoned near Peachtree Landing located along the Waccamaw River on Thursday night, 12/19/2013. Heather's latest phone call was made at about 3:00 a.m. early Wednesday morning, 12/18/2013.
Heather is described as a white female with brown eyes and brown hair. 
Tip Line: 843-915-TIPS(8477) or 843-915-5350 Main Police Number, or Just call 911 to get a quick response. 
Email tips to: FindHeatherElvis@gmail.com
CrimeTips@horrycounty.org
Volunteer groups continue to search for missing 20-year-old Heather Elvis in the wake of murder charges filed against a married couple alleged to be responsible for her death.
Elvis vanished after returning home from a first date on the night of December 17.
Neither Heather nor her body have been found.
"This whole thing right now is turned into legal posturing," Heather's father Terry Elvis said.
"The one thing I keep seeing day in, day out is that people are forgetting what this is about – what it's about is that this is still not done. I haven't found my daughter."
Sidney Moorer, 38 — whose name was listed in Horry County's original police report on Heather's disappearance — and Tammy Moorer, his wife, are charged with kidnapping and murder. Both defendants were also charged with obstruction of justice and indecent exposure.
Arrest warrants for Sidney and Tammy Moorer state that law enforcement had probable cause to believe that the couple killed Heather Elvis at the Peachtree Boat Landing, where her car was found abandoned on December 19.
Police declined to comment on the nature of the evidence forming the basis for the murder charges, except to say that multiple pieces of evidence were found during a search of the Myrtle Beach couple's house and property. Another home on the property, occupied by Tammy Moorer's parents, was also searched.
According to MyHorryNews.com, Heather Elvis' phone call history shows calls between Elvis and Sidney Moorer in the early morning hours of December 18.
Police have declined to comment on the nature of Heather's relationship with Moorer.
Terry Elvis said he had never heard of Sidney or Tammy Moorer until he began searching through Heather's phone call records and Googled the number. In an e-mail response to a request for comment, Sidney Moorer's attorney Kirk Truslow wrote, "Sidney has no connection to, nor knowledge of, any facts surrounding the disappearance of Heather Elvis."
"Moorer is currently incarcerated awaiting a bond hearing which unfortunately will not occur until the week of March 17," he wrote.  
A call to Tammy Moorer's attorney was returned; however, no statement was provided before publication of this article.
"They can focus on the case until hell freezes over, but it's not going to fix anything," Heather's father said. "It's not going to bring resolution, unless somebody can tell me where she's at. It's not going to bring happiness if someone is found guilty. Not joy. Not elation. This is a lose-lose situation."
Despite his frustration, Terry Elvis said he is extremely proud of law enforcement doing everything in its power to bring justice in the case.
"There have been times when I'm so angry that I can't see straight," he said, "but that's the reflection of the blind rage of a father … totally consumed with finding my daughter."
~~SOURCES~~
http://www.wspa.com/category/279495/the-disapperance-of-heather-elvis
http://www.missingpersonsofamerica.com/2013/12/heather-elvis-young-woman-missing-from.html
http://helpfindheatherelvis.tumblr.com/
http://www.hlntv.com/article/2014/02/25/murder-charges-filed-where-heather-elvis
http://victimsvoiceofthemissing.wordpress.com/2014/06/18/77/
~~Heather Elvis Community's Daughter~~
~~Uploaded June 16, 2014~~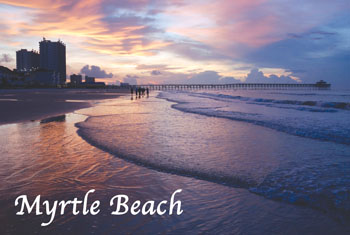 We ALL are ONE!!