….. the underlying current is raising up! It's time to really address the issue behind this!
The Fifth Column
The Ferguson story might be too much overload for some folks and that's understandable.  However, the following is stunning because three major magazines' cover stories are about the small Missouri town.
The common theme around all three magazines below is "Hands up…don't shoot!"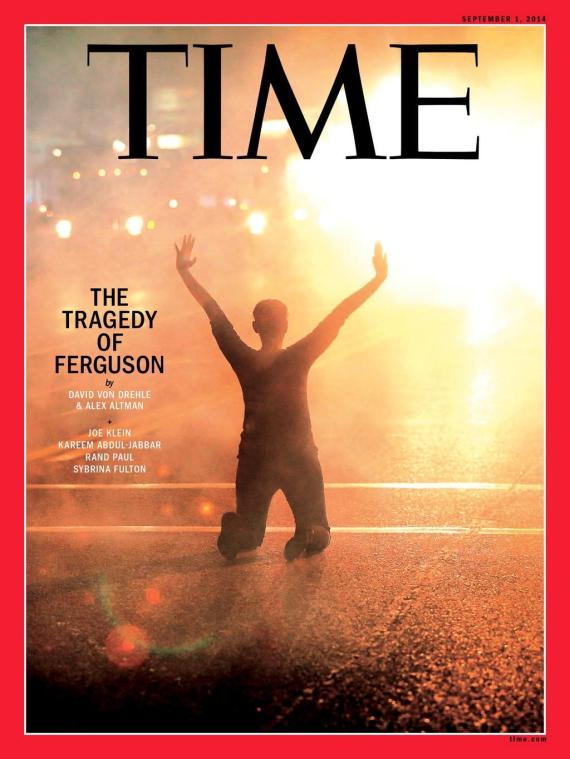 Olson also happened to take the picture that graces the equally powerful cover of Businessweek.
PHOTO: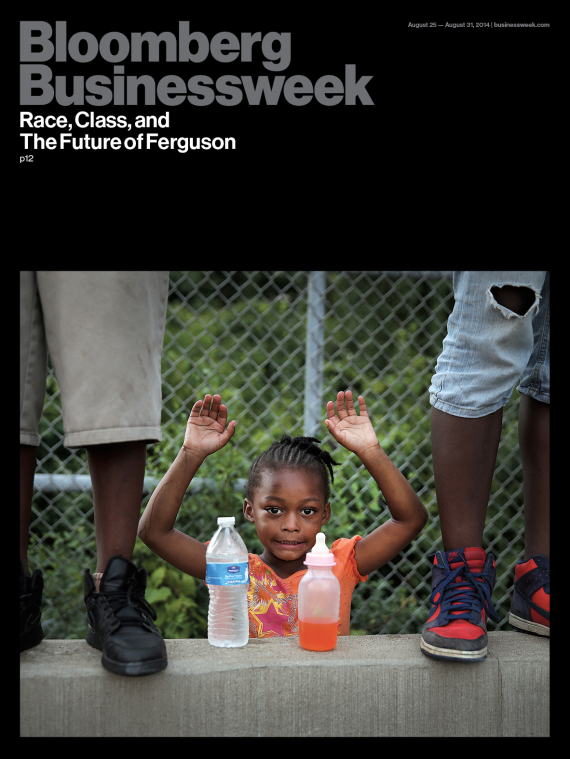 The latest cover of The New Yorker is a bold statement about recent events in Ferguson, Missouri, a city roiled by the shooting of unarmed black teenager Michael Brown.
The image, which is on the front of the magazine's Sept. 1 issue, shows people holding up their hands under the glow of headlights from a police vehicle.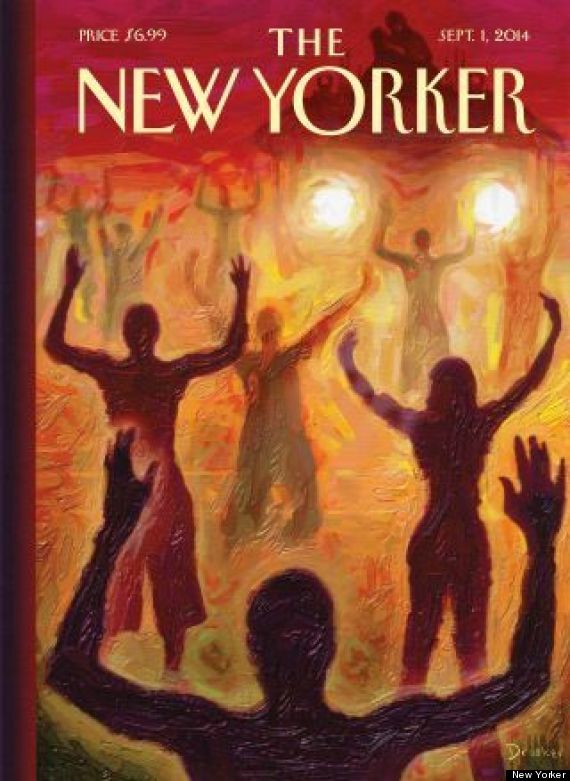 So apparently it's a huge nationwide story that warrants a great deal of attention from many news outlets.