Justice served! Watch out for karma ….
The Fifth Column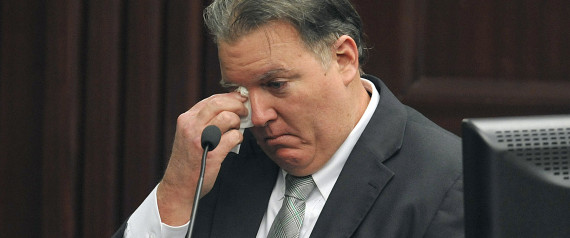 Michael Dunn wipes a tear as he testifies during his retrial at the Duval County Courthouse, Tuesday, Sept. 30, 2014, in Jacksonville, Fla. Dunn is being retried on murder charges for the shooting death of 17-year old Jordan Davis in a dispute over loud music at a Jacksonville gas station in November of 2012. Dunn was found guilty of three counts of attempted murder and one count of shooting or throwing a deadly missile during his previous trial, but the jury was deadlocked on the murder charge. | ASSOCIATED PRESS
Finally, justice has been served…
Michael Dunn was found guilty of first-degree murder in the killing of 17-year-old Jordan Davis in September, 2012 after an argument over loud music.
The jury took about 5 hours to reach a verdict on Wednesday.
A jury deadlocked in February over whether to convict him of killing Davis.
He was convicted…
View original post 57 more words