….. and this is, dear readers, how the justice system works!!
The Fifth Column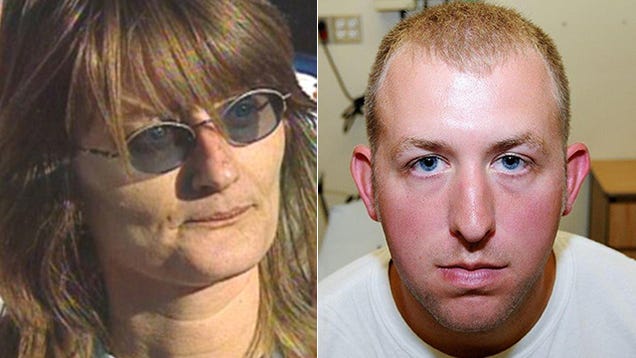 [Image of McElroy via KMOV | Wilson via St. Louis County]
The absurdity of this woman having been labeled a "key witness" by the prosecution speaks volumes about the inanity of that entire Ferguson grand jury process…
In a damning new report by the Smoking Gun, a crucial witness in the grand jury deciding whether to indict former Ferguson, Mo. police officer Darren Wilson is revealed as having fabricated her eyewitness account of the altercation between Wilson and unarmed 18-year-old Michael Brown on Aug. 9. "Witness 40," identified as 45-year-old Sandra McElroy, has a documented history of racist remarks, criminal behavior, and mental illness.
McElroy's testimony has been latched on to by Wilson defenders because of how closely her report matched the embattled…
View original post 1,119 more words