idealisticrebel
Frozen Niagara Falls draws tourists
By Michael Pearson, CNN
Updated 8:25 AM ET, Fri February 20, 2015
(CNN)What? Not enough snow, ice and cold for you? You say you STILL need some "Frozen" references in your life?
Well, this ought to quench that need for freeze: Ice has suddenly blossomed across the Great Lakes, with the ice pack nearly doubling in just a little more than a week. The lakes are now more than 85% iced over, according to the Great Lakes Environmental Research Laboratory, with Lake Erie leading the way at more than 98%.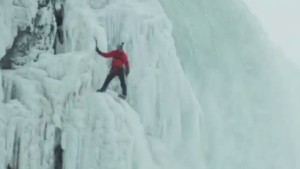 For the first time in (not quite) forever, Niagara Falls looks pretty much frozen, too.
And here's the thing … people are going there! And not in a "Supreme Leader Kim Jong Un is going, so we better go and smile, too" way. These folks are going voluntarily.
Niagara Falls has been doing steady…
View original post 240 more words