Agree!!! This I have to share ….. Blah, blah!!
In Saner Thought
Today is the big day….Israel"s PM will mount (use the term and you may take it any way you prefer) the podium for his big speech……that all the world will be on bended knees waiting for his approval……
I was diligently going to watch the speech and then do a post in analysis……….
I can save you and me some time….for I got a great cartoon on Twitter that will be his speech……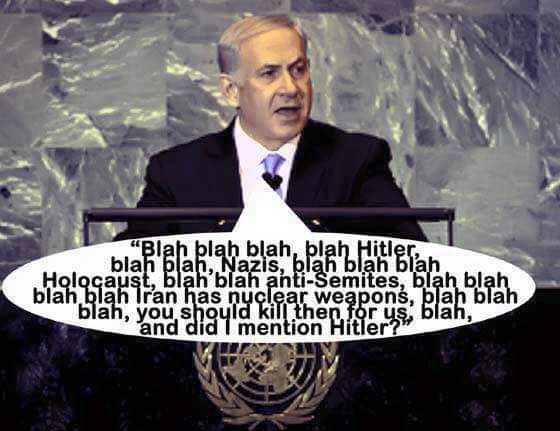 You are welcome!