Uhmm …. sounds familiar?? Does to me!!
In Saner Thought
There is so much in our society that can be scary……and trends are one of them.
Some of the antics by politicos scream….FASCISM!
But Americans turn a blind eye to the developing ideology all in the name of partisanship…….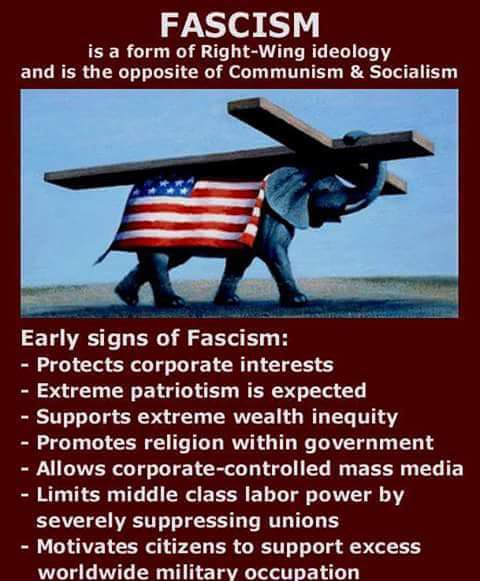 Any of that sound anyway familiar?
Think About It!