Perfect example of ignorance & stupidity. Please, be aware that this doesn't represent all Puerto Ricans way of thinking!!
#WeAllAreMuslims ….
The Fifth Column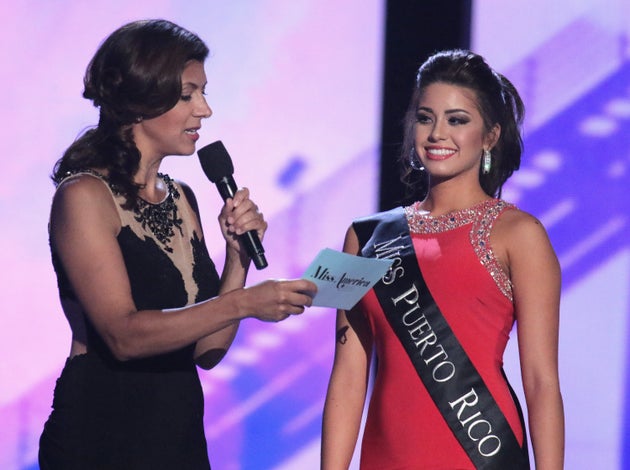 DONALD KRAVITZ VIA GETTY IMAGES
"Her words do not represent the integrity and esteem of our program."
Miss Puerto Rico 2015 has been indefinitely suspended from her role by the island's official Miss America organization for launching a tirade against Muslims on Twitter.
Destiny Velez, 20, fired off a series of tweets at filmmaker Michael Moore on Thursday in which she blasted the religion, The Washington Times reported.
Moore had posted a picture of himself outside Trump Tower in New York City with a sign reading, "We are all Muslim." His image was in response to Donald Trump's proposal to ban Muslims from entering the U.S., which prompted the #WeAreAllMuslim Twitter hashtag.
Join me. Please make your own sign WE ARE ALL MUSLIM and post it on Twitter, Instagram, Facebook w/ #WeAreAllMuslimpic.twitter.com/dfMBrAyywK

— Michael Moore (@MMFlint) December 18, 2015
View original post 180 more words