Way to go, Jesse Williams!! #ShondaRules …..
The Fifth Column
ENTERTAINMENT 
It's Shonda's world, and we're all just living in it.
Shonda Rhimes has somehow managed to shut down the Jesse Williams haters and secure the return of Williams' fan favorite "Grey's Anatomy" character all before lunchtime.
The "Grey's" actor was honored at the BET Awards with the Humanitarian Award for his efforts to raise awareness of the Black Lives Matter movement. Upon accepting the award, he delivered a powerful speech touching on the treatment of black families and the systemic racial issues that plague America.
"We know that police somehow manage to deescalate, disarm and not kill white people every day. So what's gonna happen is we're going to have equal rights and justice in our country, or we will restructure their function, and ours," Williams told the audience.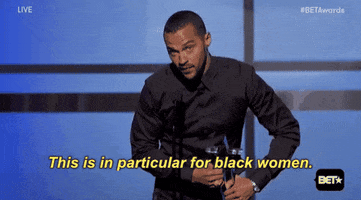 #BETAwards When Jesse Williams dedicated his awards to black women, amen, AMEN. pic.twitter.com/o6EbjsS7p8

— The Dinner Table…
View original post 253 more words