Actions have consequences … this may have been the drop that filled the cup!! #NeverTrump ….
The Fifth Column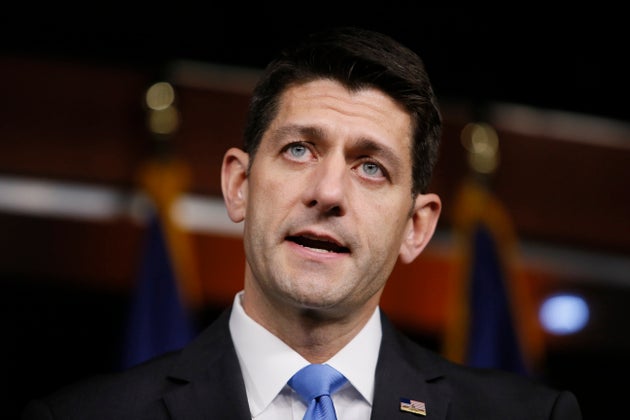 Jim Bourg / REUTERS
"The profound disrespect Mr. Trump has shown toward Gold Star parents is a new low."
WASHINGTON ― The fallout over Donald Trump's attacks on the family of a Muslim American soldier continued Monday as military vets in Congress urged Speaker Paul Ryan (R-Wis.) to drop his endorsement for his party's presidential nominee.
"As veterans who previously served on active duty, we are horrified by Republican presidential nominee Donald Trump's slander of parents whose son died serving our country," reads a letter to Ryan, signed by Democratic Reps. Ted Lieu (Calif.), Ruben Gallego (Ariz.) and Seth Moulton (Mass.).
"Your continued endorsement of Mr. Trump's hateful, bigoted and sexist vision threatens the integrity of the House of Representatives in which we serve," they wrote. "We were heartened by your first instinct, which was not to endorse Mr. Trump. We respectfully request that you follow what…
View original post 466 more words