… and these are the criminals who are swiftly removed by this 'military operation' … Kudos ICE, Drumpf, et al …
'An undocumented woman from El Salvador awaiting brain surgery to remove a tumor was taken from a Texas hospital and detained by Immigration and Customs Enforcement agents Wednesday night, Feb. 22, her legal team says. Sara Beltran-Hernandez, 26 … '
The Fifth Column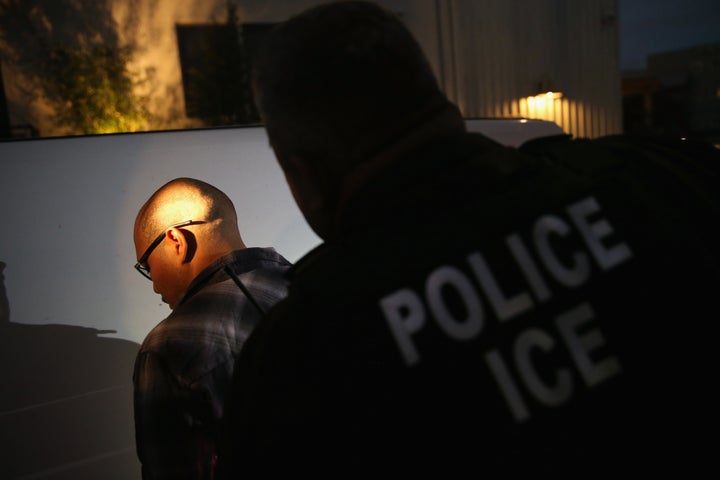 Immigration and Customs Enforcement agents say 24-hour care is available to Sara Beltran-Hernandez | JOHN MOORE/GETTY IMAGES
The woman's legal team criticized her treatment, but ICE says she has 24-hour care in custody.
An undocumented woman from El Salvador awaiting brain surgery to remove a tumor was taken from a Texas hospital and detained by Immigration and Customs Enforcement agents Wednesday night, her legal team says.
Sara Beltran-Hernandez, 26, had been in immigration detention since November 2015 because she did not have proper documentation when she tried to migrate to New York City, according to the New York Daily News.
The mother of two had been held at Prairieland Detention Center in Alvarado, Texas, since Jan. 26, 2017, while her family members in New York tried to petition for her asylum. But she collapsed at the facility this month after experiencing severe headaches, nosebleeds and memory loss.
She was taken to…
View original post 534 more words