Here's Hoping that this procedure sticks! No one should be above the law … ✊🏽
Gronda Morin
During the 2016 campaign season, how many times did we hear the republican President Donald Trump yelling at a crowd of supporters to get that person out (protester) out of his sight, now? His anger was palpable.
So far, a judge is allowing a lawsuit to proceed which has been filed by protesters who were harmed by some of the president's followers as they were escorted out of the rally vicinity.
It does seem as if the president's actions were akin to yelling fire in a crowded area, where it was foreseeable that peoples would be hurt.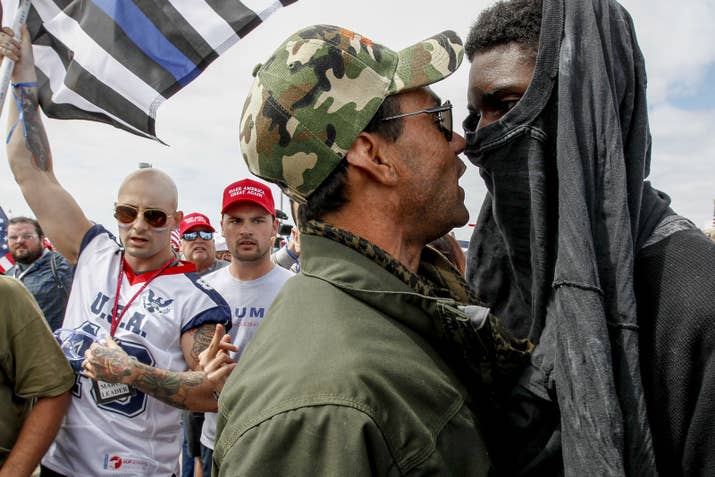 Here is the rest of the story…
On 4/1/17, Cathy M of the Daily Kos penned the following report, "(T)rump Incites Violence? Judge says suit can proceed."
Excerpts:
talkingpointsmemo.com…
A federal judge in Kentucky is allowing a lawsuit by three protesters assaulted at a Donald Trump campaign rally last March to move forward, agreeing with…
View original post 647 more words