This is how small and worthy the 'being' occupying the Oval Office is … petty, vile, evil, vindictive and so much more!!
'Drumpf nixed issuing a statement that praised the heroism and life of Sen. John McCain, telling senior aides he preferred to issue a tweet before posting one Saturday night that did not include any kind words for the late Arizona Republican."
NO WHITE HOUSE OFFICIAL PROCLAMATION … by his order!!
Gronda Morin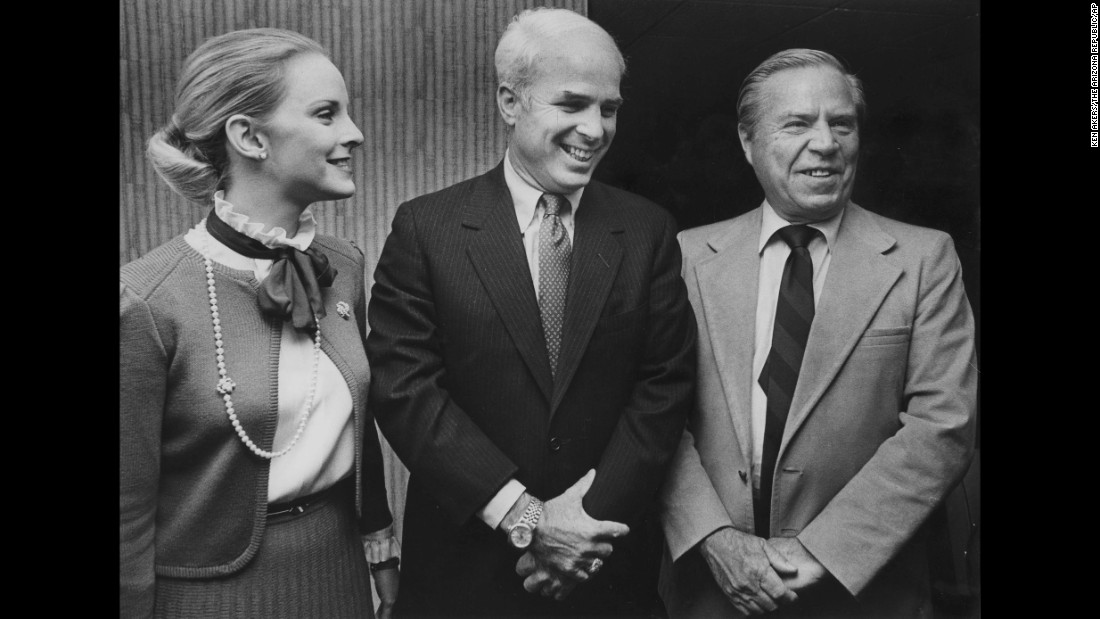 McCain, center, and his wife, Cindy, pose with US Rep. John Rhodes
Most peoples who remotely keep up with the news, know that on the 25th of August 2018, the last of the republican giants in the US Congress passed away, Senator John McCain of Arizona at 81. He joins those like republicans Senator Bob Dole and President George H.W. Bush and democrats like Senators Ted Kennedy and Tip O'Neal where terms like honor, decency, sacrifice, compromise were not foreign words.
The republican President Donald  J. Trump made a point of attempting to diminish the heroism of Senator McCain, a Vietnam Prisoner of War who suffered torture for years and refused an early release until his men were also treated likewise. President Trump who avoided serving in the military during the Vietnam War, openly commented that Senator McCain was no hero for just being captured.
Even on the 27th day…
View original post 641 more words