This makes me happy … dare I hope? People need to wake up!!
Gronda Morin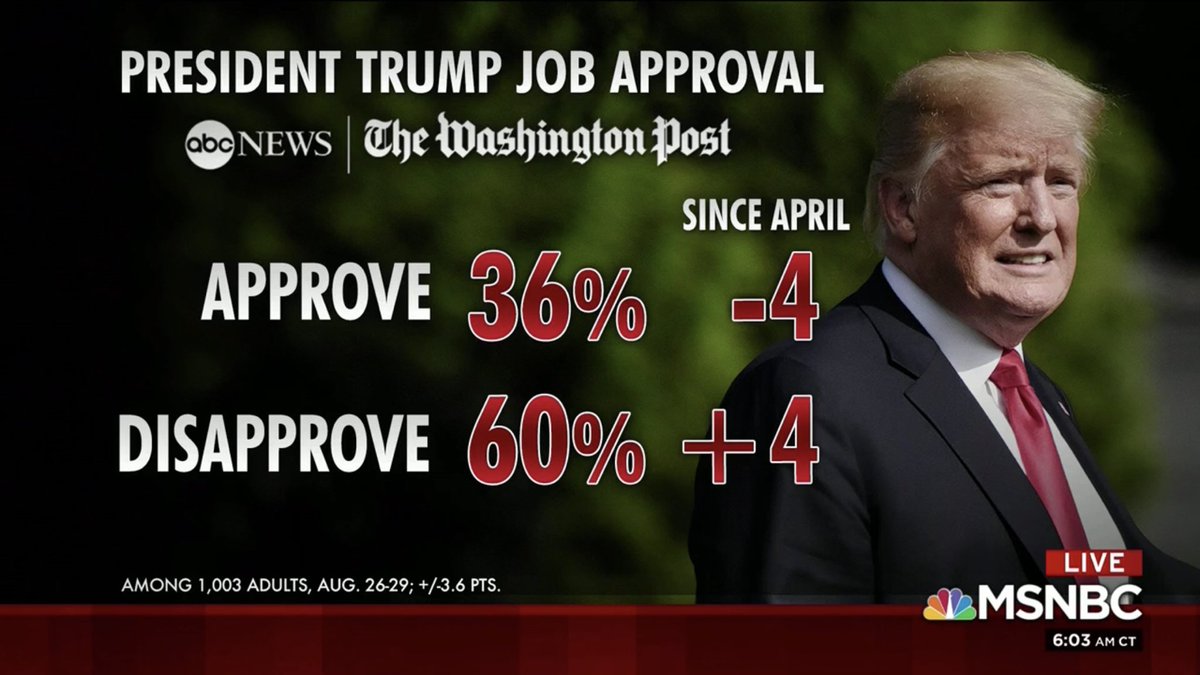 There was a Washington Post-ABC poll regarding the public's attitude towards the republican President Donald Trump, conducted in the last week of August 2018, and the results are dismal. According to the poll, 60% of Americans disapprove of the job that President Trump is doing.
The question is whether this poll is an outlier or not. If future polls reflect these same numbers, republican candidates had better be prepared for the whipping they'll be experiencing at the upcoming November 2018 elections.
Here's the rest of the story…
On August 31, 2018, Philip Rucker and Scott Clement of Washington Post penned the following report, "Poll: 60 percent disapprove of Trump, while clear majorities back Mueller and Sessions"
Excerpts:
"President Trump's disapproval rating has hit a high point of 60 percent, according to a new Washington Post-ABC News poll that also finds that clear majorities of Americans support the special counsel's Russia investigation…
View original post 755 more words