I didn't watch – just followed somewhat on Twitter! … "Could we be witnessing of the Grand Old Party death throes?" … I really belive so!!
In Saner Thought
The big night for CPAC…..the Donald emerges from the fog of the 2020 election…..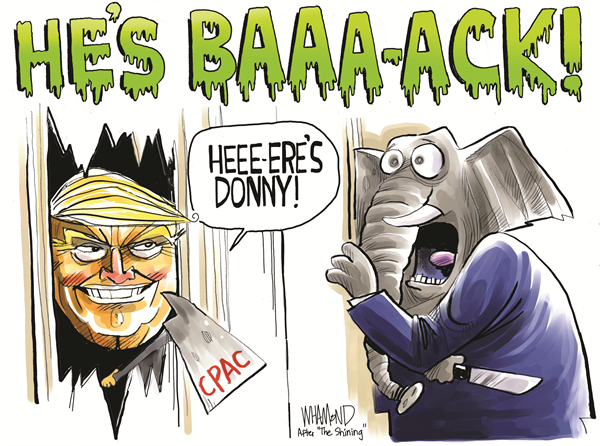 But before they start all must bow to the golden idol…..to the god of the GOP…..
Waiting for those damn evangelicals to offer up a biblical verse…..(sound of crickets)……
I skipped Day two of the CPAC because it can be summed up as Different Day, Same Sh*t….all kiss the kings ass speech after speech.
The final day (mercifully)….and the speakers are the biggest airbags on the planet….
Former White House press secretary Sarah Huckabee Sanders
Former Arkansas governor Mike Huckabee
Former National Economic Council director Larry Kudlow
Former US president Trump
Let's begin with the speech from ex-Pres. Trump…….
Taking the stage for the first time since leaving office, former President Trump on Sunday called for Republican Party unity in a speech at a conservative political conference, even as he exacerbated its divisions and made clear…
View original post 578 more words